Established in 2006. EN ISO 9001:2008 certified & PESO approved company Engaged in manufacturing of Storage Tanks, Reactor Vessel, Ammonia Tanks and much more.
Provided quality services in low price.
Our Mentor - Mr. Pravin Belhekar
Satyam Industries established in 2006 with the motto of "Customer Satisfaction Through Quality" have became a nightmare for other similar industries. This dramatic development in this highly competitive field is attained by the dedication to work, immediate response to all kinds of customers and through timely delivery of the products.
Equipped with latest machineries and having an working area up to the mark pays way to fabricate equipments out of Exotic Metals like Titanium, Tantalum, Nickel, Hastelloy 'b' & 'c', Monel, Inconel, Zirconium, Niobium, Alloy 20, Alloy 904L, Stainless Steel & other Special Alloys.
Good qualified engineers and experienced technocrats never compromise for quality in tailoring the products. This has been maintained positively for all our product ranges.
We continuously strive to meet and exceed the needs and expectations of our customers. This has lead to satyam industries performs its role from that of an equipment manufacturer to a solution provider. Ever since our inception we have been providing invaluable services to our clients in the field of engineering.
Directors Profile:

Founder:

Late Mr. Subhash Janardhan Belhekar stated Satyam Industries in 2006..

• He was a charismatic character & under his leadership our firm become one of the fastest growing company.

• He was a combination of great knowledge, leadership quality & capacity to control any situation.

•He always followed the quote " Customer is King" & our firm also follow the same.

Our Goals & Objectives :




Core Values:



Departments & Teams:


• Improve Quality

• Excellence

• Marketing

• Reduce Costs


• Integrity

• Design

• Improve

Supply Chain Efficiency

•

Progressive


• Account

• Improve

Machine Maintenance
• Respect


• Production

• Improve Safety Policy


• Collaborative

• Quality

• Achieve Production Targets

• Passionate


• Store

• Improve Production methods
Company Overview :
• Manufacturer Company Proprietor : Seema Subhash Belhekar
• Total No. of Employees : 26 to 50 People
• Year of Establishment : 2006
• Legal Status of Firm : Sole Proprietorship
• Annual Turnover : 10 to 25 Crore
Our Services:
• Design : We are engaged in design of Pressure Vessels, Storage Tanks, LPG Storage Tanks, LPG Bullets, LPG Road Tankers, Propane Road Tankers, Propylene Road Tanker, Ammonia Road Tanker

• Manufacture : We manufacture Process Equipments & systems for Chemical Industries, Refinery, Petrochemical Industries, Oil & Gas Industries, Sugar Industries etc. as per client requirement.

•Supply : We manufacture supply the same to our client as per their requirement.

• Erection & Commissioning : We provide the erection & commissioning services for the equipment manufactured by us.
Work Flow in Organization: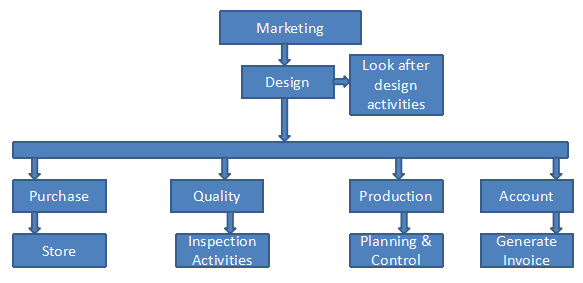 WORKSHOP & WORKFORCE:

Certificate:

• We are having Two Equispaced Workshops, Area 7,250 Sq. Ft. each, Covered Shop floor area.

• We are having a team of 55 skilled and semiskilled workmen to execute all type of jobs.


• We are having 5 skilled permanent contractors.

Work Flow in Shop Floor :

• Float Enquiry for raw material

• Prepare Purchase Order

• Material Identification as per PO

• Material sent for lab testing as per client

• Material process as per drawing

• In house inspection as per QAP & client requirements

• Raise call to third party for inspection if required

• Leak test to be done before final inspection(If required)

• Predispatch inspection by client

• Dispatch the job.

• Prepare PDIR